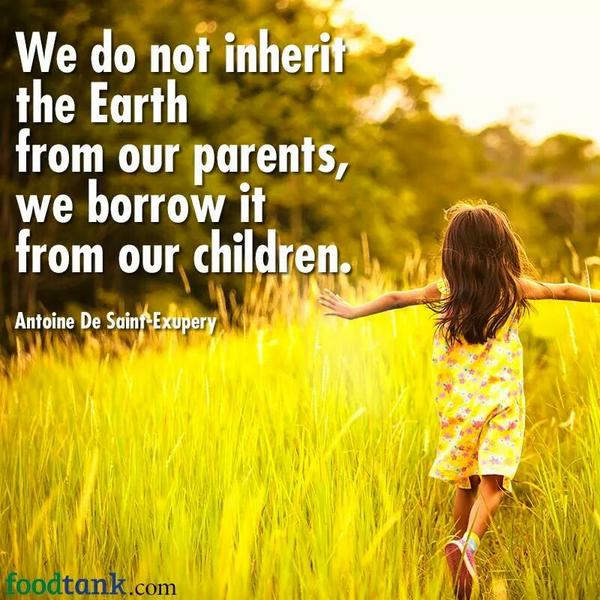 Indigenous people around the world hold the key, and answers, to human survival on the planet, as they understand how we, as people, can and must live in harmony with nature, respecting its many blessings and having the awareness to look generations ahead for our descendants.
Francis, the first Pope from Latin America, said publicly that indigenous peoples have the right to "prior and informed consent." In other words, nothing should happen on - or impact - their land, territories and resources unless they agree to it. link

Indigenous Environmental Network
Latest news:
Sept. 8 2017: The next Standing Rock. First Nations communities along the pipeline route have also filed lawsuits, arguing that the project threatens their drinking water. More than 120 native groups in Canada and the United States have joined the Treaty Alliance Against Tar Sands Expansion. link
August 30 2017: Brazil court block mining in indigenous reserve. For the second time in 2 weeks, a Brazilian court sides with indigenous peoples to stop mining in a vast natural reserve in the Amazon to commercial mining. The area is thought to be rich in gold, manganese and other minerals..The Renca reserve in the eastern Amazon is home to indigenous tribes and large areas of untouched forest. link
August 25 2017: Peru tribal leaders vow to halt oil output unless indigenous rights respected. Indigenous leaders from the area around Peru's largest oil field have threatened to block the government from accessing their territories and halt oil production unless an indigenous rights law is applied within 20 days. The tribal leaders accuse the government of refusing to carry out a consultation process even though it is negotiating a new 30-year contract with a Canadian firm. link
August 17 2017: Brazilian supreme court upholds land rights of indigenous people. The Brazilian supreme court, in a unanimous decision, ruled in favour of two tribes in a case that is being hailed as a significant victory for indigenous land rights. The decision settled a dispute over land traditionally occupied by indigenous people and ordered the authorities to respect the demarcation of land. link
______________________________________________
Below:
Background
The Bolivia 2010 conference
Indigenous peoples in the USA

First Nations - Canada
Honduras

Philippines
Australia
The Indigenous Environmental Network is incorporated under the non-profit organizational name of Indigenous Educational Network of Turtle Island. Established in 1990 within the United States, IEN was formed by grassroots Indigenous peoples and individuals to address environmental and economic justice issues (EJ). IEN's activities include building the capacity of Indigenous communities and tribal governments to develop mechanisms to protect our sacred sites, land, water, air, natural resources, health of both our people and all living things, and to build economically sustainable communities.IEN accomplishes this by maintaining an informational clearinghouse, organizing campaigns, direct actions and public awareness, building the capacity of community and tribes to address EJ issues, development of initiatives to impact policy, and building alliances among Indigenous communities, tribes, inter-tribal and Indigenous organizations, people-of-color/ethnic organizations, faith-based and women groups, youth, labor, environmental organizations and others. IEN convenes local, regional and national meetings on environmental and economic justice issues, and provides support, resources and referral to Indigenous communities and youth throughout primarily North America – and in recent years – globally.
The challenge: How do we re-orientate the dominant industrialized societies so that they pursue human well-being in a manner that contributes to the health of our Mother Earth instead of undermining it? In other words – how do we live in harmony with Nature?
August 2017: Indigenous peoples are the best guardians of world's biodiversity. Indigenous peoples number an estimated 370 million in 90 countries and speaking roughly 7,000 languages. " Around the world, Indigenous Peoples face escalating attacks as well as arrests for refusing to give up the lands they have called home since time immemorial. When
I visited indigenous communities in Brazil last year, they showed me the scars on their bodies from rubber bullets and the graves of their murdered leaders. I have seen evidence of this violence in many countries. In the last year alone I communicated my concerns to governments about these attacks in Brazil, Colombia, Ecuador, Guatemala, Honduras, India, Indonesia, Kenya, Paraguay, Peru, the Philippines, Tanzania and the United States." (UN Special Rapporteur Victoria Tauli-Corpuz). link
The Indigenous Peoples Network is an alliance of indigenous peoples whose shared mission is to protect the sacredness of Earth Mother from contamination and exploitation by respecting and adhering to indigenous knowledge and natural law.
Global Witness: Many of the world's worst environmental and human rights abuses are
driven by the exploitation of natural resources and corruption in the global political and economic system. Global Witness is campaigning to end this. We carry out hard-hitting investigations, expose these abuses, and campaign for change. We are independent, not-for-profit, and work with partners around the world in our fight for justice. link
Indigenous peoples in the USA
The Dakota Access pipeline struggles became prominent Spring 2016 and witnessed world attention on demands of indigenous peoples to stand up for environmental justice to secure rights protected by treaties to safe water. For Native American tribes, water is seen to be sacred, a living thing to be revered and protected. It is their cultural touchstone. Yet tribes across the United States face water pollution problems that make their members sick, taint their traditions and epitomize the weight of modernity squeezing spiritual connections to a breaking point. When it comes to water, more than just treaty rights are at stake for but basic environmental justice. link
Standing Rock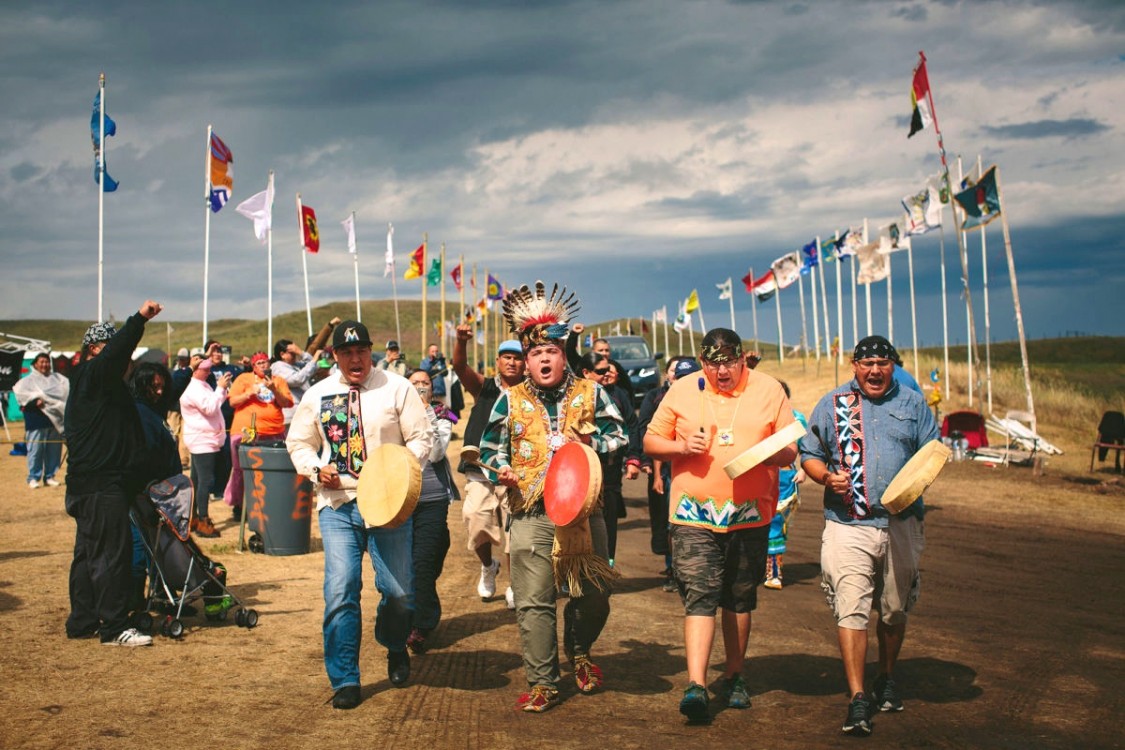 June 2017:

The Standing Rock Sioux claim victory and vindication in court.

A federal judge ruled in favor of the Standing Rock Sioux Tribe, handing the tribe its first legal victory in its year-long battle against the Dakota Access pipeline, saying that the U.S. Army Corps of Engineers failed to perform an adequate study of the pipeline's environmental consequences when it first approved its construction. The court did not, however, order the pipeline to be shut off until a new environmental study is completed, a common remedy when a federal permit is found lacking. Instead, Judge Boasberg asked attorneys to appear before him again and make a new set of arguments about whether the pipeline should operate. link





October 2016:

What was DAPL about?

The Standing Rock Sioux tribe has opposed the Dakota Access Pipeline first learning about plans in 2014. In 2016, thousands of protesters, including many Native Americans, gathered in North Dakota in attempt to block the 1,200-mile project.

The pipeline is designed to transport as many as 570,000 barrels of crude oil daily from North Dakota to Illinois.

The pipeline would travel underneath the Missouri River, the primary drinking water source for

the tribe of around 10,000 with a reservation in the central part of North and South Dakota. Pipeline opponents point out that even the safest pipelines can leak. The Pipeline and Hazardous Materials Safety Administration reported more than 3,300 incidents of leaks and ruptures at oil and gas pipelines since 2010. The Standing Rock Sioux also argue that the pipeline traverses a sacred burial ground. link
There are 562 federally recognized Indian tribes, bands, nations, pueblos, rancherias, communities and Native villages in the United States. Approximately 229 of these are located in Alaska; the rest are located in 33 other states. link
Bolivia 2010 -
Cochabamba
World People's Conference in Bolivia, April 2010: In April 2010, a historical moment occurred. More than 32,000 people, including Indigenous Peoples, social movements, small farmers and some world governmental leaders, converged in Cochabamba, Bolivia for the World People's Conference on Climate Change and the Rights of Mother Earth. Two outcomes of this conference were the Cochabamba Peoples Accord and the Universal Declaration on the Rights of Mother Earth. The Accord and Declaration gave voice to peoples of the world experiencing the effects of climate chaos and its many accompanying issues, including depletion of freshwater and other natural resources and the problems of food security, poverty and environmental crises, along with the financial meltdown within the United States and globally - more
Most of British Columbia is unceded Indian land traditionally under the jurisdiction of distinct nations. Aboriginal title is an unresolved issue that creates conflict with settler society over natural resources In 1978, George Manuel, first president of the World Council of Indigenous Peoples, wrote "We conclude that our People have no desire, under any circumstances, to see our Aboriginal Title and Rights extinguished." The British Royal Proclamation of 1763 decreed that there were to be no sales of such land to individual settlers confirming the existence of Aboriginal Title and Rights which only could be extinguished by means of a treaty. more
September 2016: Canadian First Nations, U.S. tribes form alliance to stop oil pipelines. First Nations communities from Canada and the northern United States signed a treaty on Thursday to jointly fight proposals to build more pipelines to carry crude from Alberta's oil sands, saying further development would damage the environment. The treaty, signed in Montreal and Vancouver, came as the politics around pipelines have become increasingly sensitive in North America, with the U.S. Justice Department intervening last week to delay construction of a contentious pipeline in North Dakota. link
August 2016: Canada officially adopts UN declaration on rights of Indigenous Peoples. There were cheers in the United Nations as Canada officially removed its objector status to the UN Declaration on the Rights of Indigenous Peoples Tuesday, almost a decade after it was adopted by the General Assembly. link (The declaration was adopted by a majority of 144 states in September 2007 with only Australia, Canada, New Zealand and the United States voting against.) September 2017: PM Trudeau tells UN Canada has failed its indigenous people - link
April 2016: Honduras - the world's deadliest country for environmentalists. "The environment is the new battleground for human rights, and disputes over land form the backdrop to almost all the killings." Honduras now has the highest murder rate for environmental activists in the world, and conflict over land rights is the primary driver. Rampant inequality, a weak judicial system, cozy relationships between political and business elites and near total impunity for crimes against human rights defenders have contributed to 101 murders of environmental activists between 2010 and 2014, according to the British NGO Global Witness. It's an upward trend: there were three times as many killings in 2012 as a decade earlier. link
The Guardian story of Berta Cáceres. Berta Cáceres was killed in March 2016 at her home in La Esperanza, western Honduras, after receiving more than 30 death threats linked to her campaign to stop the Agua Zarca hydroelectric dam being built on indigenous Lenca territory. link
January 2007: Mining issue. A report on the effects of mining in the Philippines argues that mining in the Philippines is being developed at a speed and in a manner likely to cause massive long-term environmental damage and social problems. The report finds that current mining plans will undermine the Government's own strategy for sustainable development by destroying or severely damaging critical eco-systems, including watersheds, rivers, marine eco-systems and important agricultural production areas, Implementation of the proposed mining plan will bring insufficient benefits to the Filipino people. Plans for extensive mining operations in remote areas requiring licensing, regulation and monitoring will make it worse.
The Philippines currently faces a crisis of extra-judicial killings. More than 700 activists – including civil rights and environmental advocates – have been killed since the current administration came to power in 2001. link
October 2015: Philippine activists call for an end to foreign mining. The Philippines has suffered numerous disasters from its mining industry over the decades, creating a legacy of health problems that continue to the present day. Now there is a proposal to reopen one foreign-owned mine with a checkered history, and the backlash from activists who are trying to stop it. When a typhoon or heavy rain hits Marinduque island, many residents along the Mogpog River are evacuated to higher ground because the Philippine government says an upstream dam that holds back toxic waste from an abandoned copper mine is deteriorating and could overflow or burst, just like it did in 1993. When that happened, the river was silted over with heavy metals and other debris, or tailings, from the mine. In a leak at the Marcopper mine in 1996, millions of tons of tailings led to the pullout of its Canadian operator, ending three decades of mining on the island. Compensation for the environmental cleanup was never received. After decades of mining, Marinduque is one of the poorest provinces in the entire archipelago. In June, a court in the U.S. state of Nevada dismissed Marinduque's lawsuit against the company that bought out the mine's former operator on jurisdiction grounds. For some environmental advocates, Marinduque is an example of why foreign mining firms should be banned from the Philippines. link
April 2016:

Young people need to rise up to protect country. "As a young Aboriginal woman, everything I know about my culture is about looking after our land and looking after each other. They're one in the same" said Protect Country Seed Summit organiser, Amelia Telford. pictured left. "But right now, it's getting harder and harder to fulfill these cultural responsibilities - we can't just sit by. We can play a huge role in building solutions that work for our communities. It's time for people who are impacted by decisions to be at the table, putting communities, country and culture first. Climate change challenges life as we all know it - and the way we deal with it determines how we live, where we live and if we live. At the core to this crisis is the loss of country, culture and the lives of Indigenous peoples in Australia and across the world. Every ounce of coal, gas and oil that is dug up and fuels this crisis is another loss for our people."

link


Australian government statement: Indigenous Australians have managed their country for tens of thousands of years. Indigenous Protected Areas are voluntarily dedicated by Indigenous groups on Indigenous owned or managed land or sea country. They are recognised by the Australian Government as an important part of the National Reserve System, protecting the nation's biodiversity for the benefit of all Australians. Indigenous Protected Areas deliver cost-effective environmental, cultural, social, health and wellbeing and economic benefits to Indigenous communities. As well as protecting biodiversity and cultural heritage into the future. There are currently over 70 dedicated Indigenous Protected Areas across 65 million hectares accounting for more than 40% of the National Reserve System's total area. link
January 2009:

Aborigines to bear brunt of climate change.

Aborigines in the harsh Outback will be among the Australians hardest hit by climate change, with higher rates of disease likely and spiritual suffering too when forced to see their ancestral lands ravaged, according to an expert report. The report urges federal and state governments to act immediately to "mitigate some of the worst impacts of climate change in these communities". Elevated temperatures and increases in hot spells are expected to be a major problem for indigenous health in remote areas, where cardiovascular and respiratory disease are more prevalent and there are many elderly people with inadequate facilities to cope with the increased heat stress.

link
Return to Home